Dal 20 Settembre 2019, prende vita un nuovo progetto di night-life inclusiva, aperta alle nuove tendenze, accessibile (gratuita) e modulare.
La serata nello storico locale di via Carlo Cattaneo 64 (a 50m dalla Stazione Leopolda, in pieno centro e con diversi parcheggi nelle vicinanze), rinato nel progetto Caracol Contemporanea Casa del Popolo, aprirà le porte già dalle 22 con un warm-up per scaldare gli animi più raffreddati e stimolare la socialità nel nuovo spazio dedicato ad artisti emergenti, ai dischi più introvabili, alla selezione più sperimentale in quadro morbido ed elegante. Dalle 24 nella Cube Room le campane daranno vita al ritorno della cultura club, dell'underground e della tendenza. Un suono in continua evoluzione, senza confini.
Di seguito gli artisti che si prenderanno cura della Cube Room:
– Sterling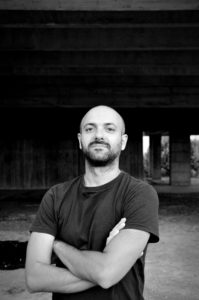 Sterling aka. Gabriele Bartolucci inizia a sperimentare con la musica elettronica nel 2002 ed il primo EP esce nel 2005 sotto il nome di "Minimal Illness". Nel 2009 inizia un percorso all'interno della musica uk bass, dubsteb lanciando il duo Bang'a'bros. Sotto lo pseudonimo di Sterling insieme a Dj Darius conduce 3 stagioni del formato radiofonico "Fingertips", magazine settimanale di approfondimento legato alle ultime tendenze della musica elettronica. Insieme a Dadapop, Neuro e Chino fonda i Machine Overdrive, quartet live analog elettronico che si isprira alle sonorità di Vitalic e Moderat, nel 2013 esce il loro ep su Type Konnection. Nel 2014 nasce il Pum ed è uno dei fondatori. Nel 2016 insieme a Dadapop fonda il duet afro-ethnic-house Wagual. Dal 2017 collabora stabilmente con Alessandro del Fabbro e Daniele Vergamini all'interno del progetto Tribalanza, recenti le uscite su Traum Schallplatten, Opilec Music e prossimamente su Perplex!
---
– Sorrycat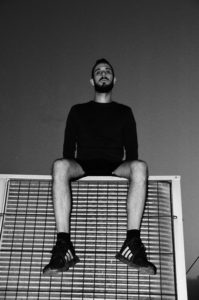 SORRYCAT is an Italian Dj and producer born in Pisa, Tuscany.
He started DJing in 2010, playing Hard Electro in the clubs of his city and producing his first raw tracks in his bedroom.
After years spent refining its sound, he found his definitive musical dimension in techno and house music, finding inspiration from his personal heroes like Laurent Garnier and Erol Alkan and many other great DJs.
In 2014 he becomes part of P.U.M. (Pisa Underground Movement), a collective of artists and musicians with which he creates parties and events in his city and beyond and shares his productions and his energy.
His music fluctuates from dark cold techno to an energetic and groovy house and deep house, but in constant evolution and always finding new influences by different kinds of music and experiences.
https://www.traxsource.com/artist/449852/sorrycat
---
– Joe Dielle aka Mooder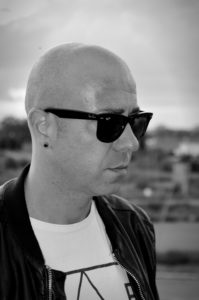 Joe Dielle was born in August 1980 in Naples,
the city where the music surrounded the daily life of the people.
When he was thirteen, he began to listen to house music, a genre that was already popular in all international and national best clubs.
For Joe "the Tech-house" became a lifestyle….his lifestyle!
He has collaborated with the most important Parthenopean music events organizations, enriching his knowledge in nightLife entertainment and events management.
In 2003 Joe changed job and moved to Pisa (Tuscany) where he has started a new adventure.
Once in Tuscany, he has given himself a new challenge, beginning to organize small events and private parties in a place for him not familiar yet. Joe has played in several nightclubs in Pisa, Firenze, Livorno, and Viareggio bringing to light many musical projects
Soon, his experience, charisma, and determination have earned him the attention and the appreciation of the Tuscany public.
Now his music is followed by people from different parts of Tuscany.
In 2014 Joe has begun working as a producer using advanced music technologies and several software to mix his track, making more dynamic and personal the sound. He releases EPs for Frabon Recordings and No-Attitude Recordings
---
– Dj Darius aka

AlmostReadyToFly (ARTF)
I am Dario Filidei an Italian Dj/producer since 2005, a junior web developer and founder of Pisa Underground Movement, an Italian association of independent artists.
P.U.M. brings together different experiences: music, paintings, videos and digital media, comics and other forms of self-productions.
My style is rooted in Detroit Techno and Classic House with the ears trained to Dub Reggae methods of production.
In my tracks, I want to combine all these flavors and teachings and develop them in the future.
Currently, my sound is a mix of Techno, House, and Electro, as well as my productions, are inspired by these genres.
The project AlmostReadyToFly (ARTF) is focused on Techno, House, Bass music, Electro. I'm sure you will appreciate my music, and I want to share it with you for further collaborations.
In summer 2018 I released my EP on Dazed And Confused records, label based in Malta and it has been charted in several Beatport charts and in January 2019 another EP has been released on Klinik Room rec. from Croatia. In December 13th 2019, I've released my first track on the famous and historic Motech Records from Detroit. As Dj, I
emerged from Black Friday Crew, in Pisa, Italy, following a Hip Hop background and grown up playing in the Tuscan area.
My dj-sets were included in radio shows such as
Ritmo Radio Show
hosted by Pzzo and
Mixolgy
hosted by Andrea Mi.
I have played alongside Oxman (Souljazz Records), Jameszoo, Serial Killaz, General Levy, Crissy Criss, Aphrodite, Taxman, Camo & Krooked, Wallwork, Dorian Parano and so on…
Some years ago, I have hosted a fresh weekly radio show on Radio Roarr called
Fingertips
.
---