Desert music for a rich soul
Factory Ask meets today a really interesting artist, Gad Tidhar. He was born in Israel in 1983, and his musical education began with the guitar. At the age of twenty-two, he bought his first oud and started to explore the music of Turkey, Persia, and the Arab world. He studied Persian music for three years with tar virtuoso Piris Eliyahu, followed by oud with Nizar Rohana, and also traveled to Crete to study Turkish music with Ross Daly.
In 2009 he formed the Faran Ensemble with kamancheh player Roy Smila and percussionist Refael Ben-Zichry – the trio released their first album in 2013, have performed as far as Germany, the Netherlands, and Poland, and even appeared in a video by the band U2! He also founded the 'Durbar' trio in 2015, together with Jordi Pratz on sarod and various percussionists, to combine Persian and Indian music. In 2016 established 'Lucid trio' with two great artists from small Mitzpe Ramon. The first artist, Sigi Yadgar plays the piano, and the second Jacky Fay the cello.
Gad currently lives in Mitzpe Ramon, in the heart of the Negev Desert and we are really pleased to interview such a great artist like Gad for Factory Asks within Under-Blog.

01. How did your artistic career begin?
About ten years ago, a friend told me that there is one teacher I must go to. I had just started to play the "oud". At that time, I was herding camels in the Negev desert. Traveling with 50 camels from place to place. Sleeping mostly outdoor, for about ten days a month, living an ancient version of life. After Reaching the teacher, I have understood that music is what have been searching. I have started to practice as much as I could and compositions started to come. A few years after, with that Roy Smila and Refael Ben Zichry, we have founded Faran.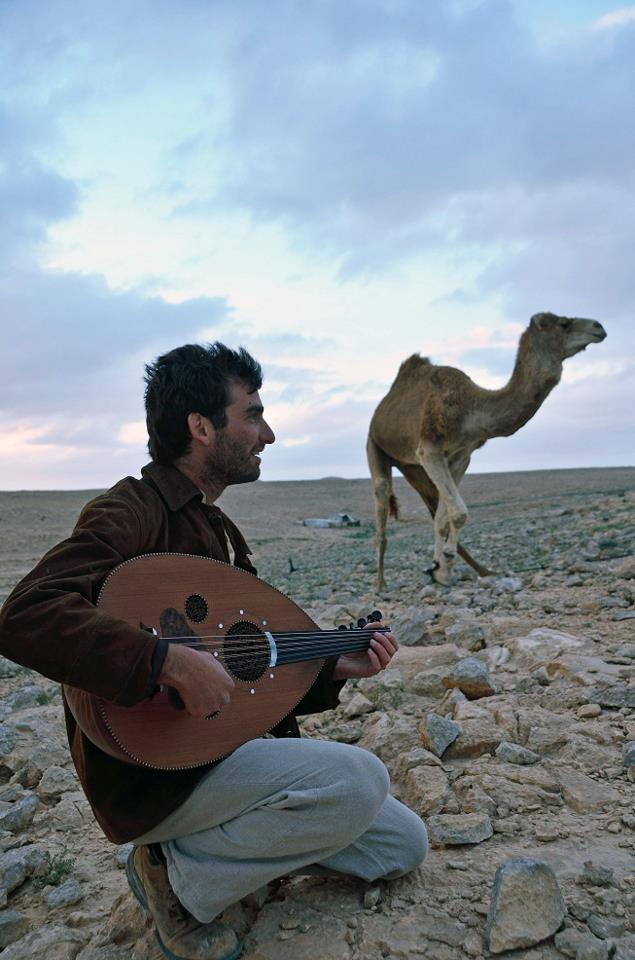 02. What are the main sources of inspiration for your work?
Nature's silence. Traveling in the desert or any other timeless landscape fills me with melodies.
03. As an artist what is your maximum aspiration?
Well, I don't know.. I wish I had something like that. I wish to do soundtracks to amazing movies, to keep learning from the ancient traditions.
04. Is there a characterizing message related to your work?
Love nature. respect the creation.
05. What does underground mean to you?
Creation moved by inner passion, ignoring functional thoughts and doubts.
06. What are your next projects?
I have some projects that I love and try to promote.
Lucid – the new trio of oud cello and piano
Durbar – the oud & sarod, Tombak & Tabla
, and Faran, the first professional project I have. Trio wishes Kamancha, oud, and percussions.
Thank you Gad for your precious interview!

Nessun artista è stato maltrattato durante la realizzazione di questa intervista
Some precious links:
---
Edited by Daniele V. One of the founders of the PUM – Pisa Underground Movement. Devoted to electronic music and its cultural background. I started writing to accomplish the need to tell what's going on and track change about our activities, and I found new energies and interests.)
ISCRIVITI ALLA NOSTRA NEWSLETTER
Riceverai contenuti extra, aggiornamenti su eventi, informazioni su artisti e sulle prossime release
---